Sunday, August 30, 2009
SuperDog @ E-Hub, Pasir Ris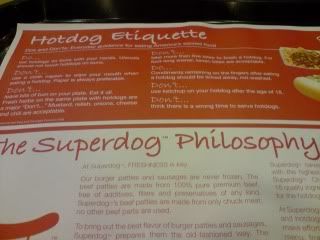 Superdog Philosophy?


My arty Latte (love the clover design)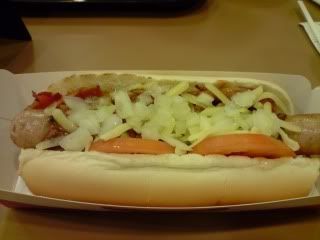 Bratwurst Hotdog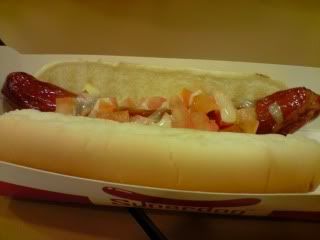 Beef Dog

I yearned to eat hot dog yesterday - and a pity that A&W had ceased its operations here in Singapore. Used to love their root beer over a scoop of vanilla ice cream - hmm yummy! I remembered during my childhood days were spent over the weekends in A&W Kallang!
Luckily, there are several hotdog outlets around.....SuperDog is a nice cozy place to have your "Dog" with fries. The Latte was surprisingly served in a glass rather than a styrofoam cup (I hate cuppa served in styrofoam cups - really bad for yr body, with the wax accumulation).
An enjoyable Saturday evening with my family!!!