Sunday, August 30, 2009
Beef Goulash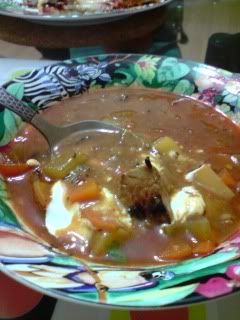 A scoop of sour cream in my beef goulash soup!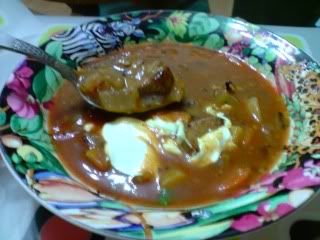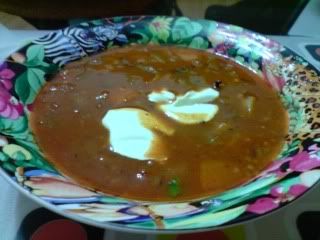 I love beef goulash soup! Since 2 weeks I last had my beef goulash soup was in The Soup Spoon.
I don't usually cook on weekends because I've been cooking from Mon-Fridays! Mike, my hubby cooks on the weekends for the family and I've requested to have Beef Goulash (the nice windy evening is just right for a nice bowl of good soup and garlic toasted baguette to go along with it).
The beef from Cold Storage was very tender and soup was cooked in the slow cooker for 3 hrs (they produce the most wonderful and well developed flavours)! Mike added beef cubes, celery, potatoes, carrot, onion and lots of black pepper to it!!! Simple wholesome!!!!