Saturday, September 12, 2009
Samy's Curry @ The Civil Service Club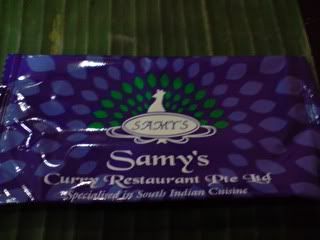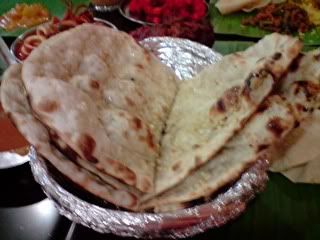 Garlic Naan
Curry Sotong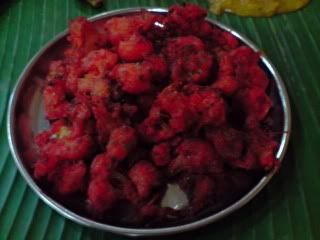 Fried Cauliflower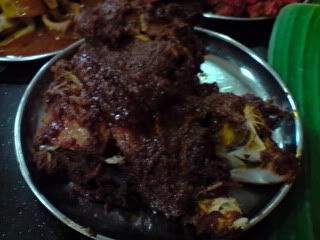 Dry Chicken Curry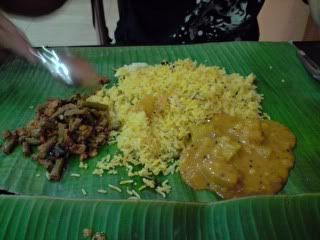 Delicious authenthic South Indian cuisine served on banana leaf!
Lunch at Sammy's Curry (Tessensohn Road Branch) was wonderful! You can try the other 2 branches @ Dempsey Road & Katong.
We wanted to try their fish head curry but was unavailable today.....we had garlic naan, bryani rice served with dhal, fried long beans, sotong curry, dry chicken curry and deep fried cauliflower. Papadums were served together in the meal........not forgetting my cup of teh halia to compliment my meal!