The BakerWoman
The blog about this Bibik who loves to makan, masak & indulge! FOOD IS LOVE, THANKS & NUTRITIOUS!
Blogs I enjoy reading:
MY EARLIER POSTS
Sunday, October 03, 2010
First Thai Food, Purvis Street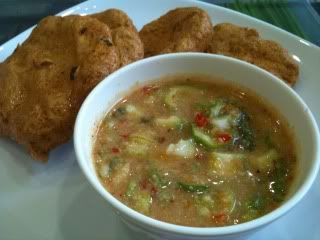 Thai Fish Cake with Dips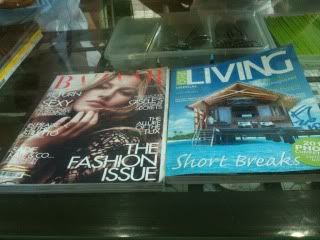 Mags Galores.......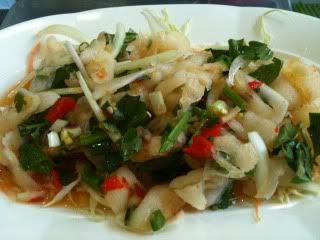 Chicken Feet Salad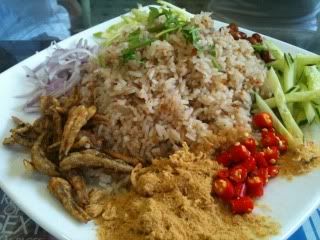 Fried Belachan Rice
Thai Fish Cake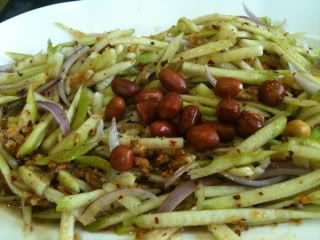 Thai Mango Salad
Go early if you are heading to First Thai for dinner on weekends!
Diners started to stream in at about 6.30pm.........I was greeted by my favourite mags on the dining table....a Travel & Fashion magazines...they kept me entertained whilst waiting for our food.
I had never tried Belachan rice before - they concocted something similar from the Thunder Rice - a mixture of ikan bilis, chilli padi, pork floss, cucumber slices and peanuts.
I love the chicken feet salad ........very spicy and sedap!